How Can Young Adults Become More Responsible?
We all grow up from a child, slowly progressing into our teenage and then swiftly into adulthood. Well, the early days might have a foundational importance but as we grow into a young adult, things begin to turn. There are responsibilities, a massive heap of expectations, our own conflicts to fight with and the great 'peer pressure'. Just when I was 14 years old, I was taught ways on how to be a responsible teen. But the truth is most of us are untamed and curious. All we want to do is explore the wilderness of life. Some of us learn by our own mistakes and experiences while others just learn from what they see. And then that's how some of us can also change the world!
Now when I look back, I could significantly tell how many obvious kinds of young adults exist.
Kinds of Young Adults
Timid: They are just not so much into being social, or will mostly refrain from being part of plans. There is a fear that keeps dangling over their heads at all times.
Rebel: They will do everything that is opposite to what's said to them. These will likely happen to develop regrets and most of such rebels will achieve what they have been always wanting to.
The Oblivious: Teenagers who are absolutely unaware of what's really happening. They know nothing most of the times and can be quite gullible.
The Obedient: They have likely been practicing 'How to be a responsible person' theoretically all their lives. But things may never always turn out to be as they seem (or have been taught).
The Carefree: You can never piss off this kind easily. They are happy-go-lucky kinds in quite every situation.
The Know-it-all: Not being sarcastic, but they really know things. Well-read, much aware and are mostly stable, apparently.
There must be many others several kinds, but a lot of us grow up without a real sense of adulting 101. Just as much as it is your responsibility learning how to be a grown, it is your parents' responsibility too. Every parent tries to be a part of our lives without interfering in our personal lives. After all, we all look up to our parents as idols first before any external influence takes over.
I am a young adult. At 23, I am financially independent, settled in life and growing in career. However, adulthood is beyond these transitions. It is about personal and behavioral developments, having control of one's own life and emotional growth. Since we all grow with a difference in mental capabilities, cultures and upbringing, we all attain adulthood at different intervals. Some just develop it as they are 18, while some don't even reach there by age 40. There's no golden rule that can be taught about how to make young adults more responsible, but here's how one can really benefit:
Handling pressure often has a direct impact on how we grow up. Good pressure is what makes one competent but bad pressure will only add difficulties in terms of depression. Learn to identify between the two and then work accordingly. This takes a few times to get used to, but you will finally know.
Knowing who your real friends are will have a positive influence on your lives. Good friends have qualities you can learn from, they just add further to your characteristics.
Those who can be self-disciplined and practice it is successful than most of those in their peer group.
Dreaming is great, but not converting them into smaller and bigger goals is not going to get you to convert them into realities. Taking one step at a time prepares you to take a bigger leap in life.
It is the responsibility of parents to never underestimate their child. For whatsoever reason, if you have an inferiority complex or a constant fear of failure, you need to overcome that. Try focusing on your goals. As you work towards achieving them, a sense of empowerment will gradually develop making you feel better.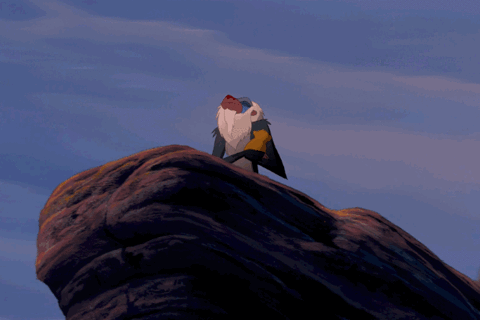 When you're responsible, you will not just take care of yourselves but others around you. Whether it is saving them from being drunk or giving them an advice over why something should happen in a certain way. It's experiential.
Responsibility is a weight of great importance. But it should never take away that little child within you. Keeping a balance will never let you go monotonous.
Patience is the key, which means eliminating frequent possibilities of being irrational and hasty.
Take a cue from Ritesh Agarwal. At the age of only 23, he co-founded OYO rooms.
And how can we forget Virat Kohli? The impulsive young man has always been determined about winning, and with persistence and hard work, today he is not only the best batsman but also an honorary Padma Shri holder. It has been an incredible journey for him in cricket. His ability to take justify his responsibilities, he is gradually proving to be a successful team captain too. When you channelize your energies in the right way, you can too lead a magical journey from a teenage prodigy to world's no.1 captain.
So, there may be several such ways on the whole responsibility chapter, but in reality, you cannot paint a growing child with 'everything about being responsible'. It has to be small yet significant and progressive learning.
In the right words, "Good learning must never stop. It helps us grow beyond what we are capable of."